Corner of paradise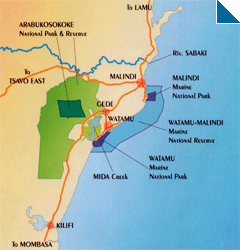 The aim of Merry Beach Ltd group was to create an exclusive place which would merge with the dazzling nature of the territory.
Kenya currently not only is a holiday tourist destination; many entrepreneurs have decided to invest their capital in this country.
The Kenyan government has undertook an economic liberalization with the aim of promoting foreign investments by abolishing the prices on interest rates and on currency control, eliminating the import licences, introducing in this was measures to support the stability of macro economy with careful fiscal and monetary politics, improving the economic administration.
The main government incentives on the investments are:
■ Fiscal privileges for investors which fall within the EPZ (Export Processing Zones) program
■ Deduction of 60% on investments in the manufacturing and hotel industries
■ Exemption in the payment of customs duties for the entrance in the country of personal effects for who buys a residence in Kenya.
The purchase of one of our housing units, not only is an investment, but can offer an income through the rental of it or can host all your family for the holidays in a place which is totally peaceful and graced by an excellent weather all year round.
The residential complex Merry Beach is being built on one of the most beautiful bays of the Indian Ocean, named Sardegna Due, coasting a white sandy beach immersed in African nature, with a dream sight; it is situated close to a small fishermen's village named Watamu, at about 10 km from Malindi.
For further information our staff is available at our Merry Beach Ltd offices situated in Malindi.